A whopping $106 million in residential real estate sales last year easily made Eleanor and Nicky Sheets the top-selling team in Dallas. They were also the top producers among Coldwell Banker's 2,400 offices. So what do you do for an encore? For the Sheets, you simply set the bar even higher. Among other steps they're taking to build business this year, they have: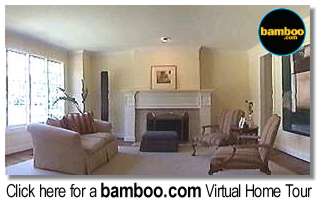 Tweaked their Web site
Stepped up efforts to win over expired and for-sale-by-owner listings
Made their usual trips around the country to meet and shadow three or four other top agents to glean best practices
Had their usual six annual sessions with an industrial psychologist -- three with their staff and three with six other Realtors on retreat in Australia.
"A lot of people think after they're doing X amount of business per year that they don't need to worry about the FSBOs or the expireds," says Nicky Sheets. But even as they closed in on the $90 million mark in 1997, the Sheets tracked 12 percent of their business coming off expired listings alone -- which translated into $7 million in sales.
"That gets back to taking care of business," Nicky says. And that is exactly what the Sheets have been doing since day one. Eleanor was the first into the business. She was Eleanor Mowery at the time, a single mother of two when she walked into a broker's office in 1984 seeking a job. The broker, looking at results of her aptitude test, concluded she wasn't agent material but he gave her a chance anyway. She ended up selling $7.5 million in real estate during her first seven months. That's more than a million per month -- not bad for someone with no aptitude.
Over the next several years, Eleanor consistently rang up annual sales of between $12 million and $15 million, giving her a ranking of first or second among residential real estate professionals in the Dallas area. During that time, she showed a house to Nicky, a West Texas rancher considering a move to Dallas. He never did buy a house, but they hit it off and eventually married in 1992. She also convinced him to move to Dallas and join the real estate business.
A few months later, she convinced her skeptical husband to attend a Howard Brinton seminar, which supercharged their team concept and business. "We went to $20 million the next year, $30 million the year after that, and it just kept going up until last year it was $106 million closed or pending," Nicky says.
"Most of it has come from treating it like a business and realizing you are the CEO of your company and not relying on your broker to handle the business and take control of it."
This even includes handling all their own phone calls. That move alone accounted for $50,000 in revenue the first year, Nicky says. The bread and butter of the Sheets' marketing remains "working their sphere of influence," he says. The team sends mailings out at least once a month to past clients, augmenting mailers with bigger premiums like Fourth-of-July flower baskets. He estimates 70 percent of the team's business comes from past clients. They spend roughly 80 percent of their marketing budget getting that other 30 percent. But Mr. Sheets says the other forms of advertising are an unavoidable cost of doing business in a segment where average home prices are $650,000.
"A lot of the advertising we do is for our clients' perception," he says. "The high-end market is a little more demanding, ...and so your cost in promoting the property is considerably higher." The Sheets also deliver a commensurate level of service. Every member of the team, which includes the Sheets, three buyers' agents, a listing coordinator and receptionist, visit a new property during the sign-up visit. That way, no matter who picks up the phone, the caller gets someone who knows the property.
Web marketing also is a small but growing part of the Sheets' business, serving to impress potential and actual clients while generating listings.
Nicky says they discovered that their web strategy works well because it gives out lots of information while requiring little in return. "A lot of people are afraid to give information, thinking they have to have total control," he says. "What we've found is that the more we give, the more we get back."
Demanding user information, however, is a strategy that doesn't work. The Sheets initially required their site visitors to register by filling in contact information, but ultimately they found that many visitors were scared off, while others simply entered false information. After dropping the registration requirement, site activity jumped significantly.
Virtual home tours have become a popular part of the Sheets' Web site, too, and the team also prepares virtual tour diskettes that they hand out to visitors at open houses. The short programs show off the team's marketing savvy when soliciting FSBO listings.
Use of color digital cameras also has become a must in the business, Nicky says, adding that the team usually has color graphics prepared for at least the outside of a home as part of its pre-listing presentation.
"Real estate is changing so rapidly. The way we know it today is going to be different six months from now," Nicky says. "You need to be very open minded. Don't fall into the trap of waiting for the phone to ring. That's not going to take you to the next level."